2012 TripAdvisor Creative Ad Challenge by TripAdvisor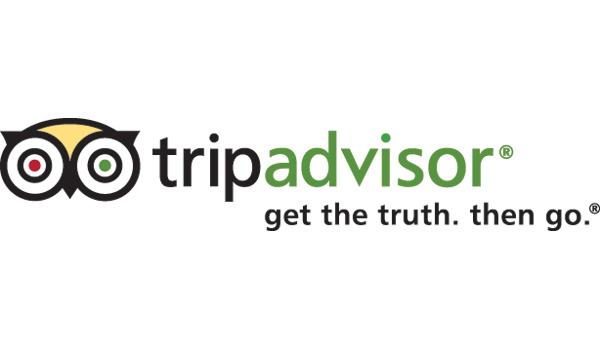 Best news comes from Trip Advisor which has become one of the best friends of travelers. This website offers new challenge which worth one and a half million dollars for travel and also advertising agencies all around the world.

The challenge is entitled the 2012 TripAdvisor Ad Challenge which calls the travel brands to make campaign on media that will be featured on the TripAdvisor site. How could this competition work? The site challenges them to tell the story and show the depth of their brands' meaning which means they should not only focus on the ROI.
The VP Display Sales EMEAA for TripAdvisor, Martin Verdon Roe stated that they do not want the travel brands not only to give attention to the point of traditional price of ROI creative which is so popular in online. Verdon-Roe added that the challenge was a really rare chance for a brand to have significant campaign that could have good impact to the potential travelers while they are searching for inspiration while arranging for the next trip.
Although the competition has ended but it is still interesting to find out how this competition worked. The total prize for such competition is $1.5 million in which each travel brand who wanted to join the programs should submit their entry by 31st May 2012. The winner for the competition will have their campaigns displayed on TripAdvisor from August to October 2012. Besides, the advertising market winner will get space for advertisement on the site.
Below is the list for advertising market and prize:
1.  United Kingdom: $300,000
2.  Germany: $150,000
3.  France: $150,000
4.  Italy: $150,000
5.  Turkey: $150,000
6.  Australia: $150,000
7.  Singapore: $100,000
8.  China: $150,000
9.  Japan: $100,000
10. India: $100,000
The judge for this competition is a team of TripAdvisor marketing experts and sales and also CIMTIG's representatives.
Coming out as the winner for the competition including the hotels and various travel agents is British Airways which won this 2012's edition challenge using interactive concept implementing The Price is Right game format into the concept. For the participation, more than 12 millions advertisements is shown during that time in which the interaction rate on the banner exceeded 1.65 percent on all three formats used.
Generally, TripAdvisor is the largest site concerning with travel and tourism industry which enable travelers to have perfect trip through planning and good management. Also, this TripAdvisor offers review and advice from real travelers. This site also claims itself as the largest travel community in the world with more than 60 million unique monthly visitors instead of 75 millions reviews.
TripAdvisor runs in thirty countries worldwide including daodao.com in China, TripAdvisor Business which is become a site providing travel industry to milions of TripAdvisor's visitors. This site also manages another site under eighteen travel brands in term of media together with the vision of the sites inviting more than 60 millions visitors per month.
Historically, this site was founded in 2000 by Stephen Kaufer. There are so many benefits that trippers and travelers could get from TripAdvisor. Through reviews, they know the list of good hotels in city and the bad ones. Everything is safe in this site. All reviews have to come with verification process considering the IP, email address and detecting bad comment with improper language. TripAdvisor allows the members to block the content which could be so annoying. TripAdvisor also mails the owners when there is a negative comment or review about their companies.