Hampton Hotels Has Busy Second Quarter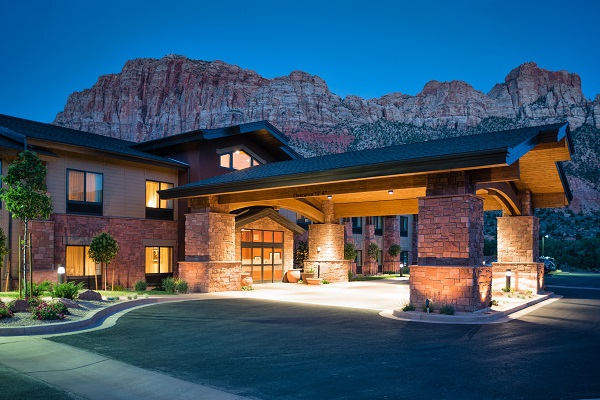 The second quarter of 2013 had Hampton Hotels busy, busy, busy, opening up 27 new hotels and entering into two new international markets: Romania and the Netherlands.  This brings Hampton Hotels' total number of 2013 hotel openings to 49.  Fifteen of the 27 new openings were in the southern United States alone.
The new hotel in Romania is the Hampton by Hilton Cluj-Napoca, which opened in June in the hometown of Bram Stoker's Count Dracula.  In the Netherlands, a 181-room Hampton by Hilton opened at the Amsterdam Schiphol airport and a 251-room Hampton by Hilton opened near the Amsterdam Arena, just outside of the nation's capital.  These were three of the four new Hampton by Hiltons to open this quarter–the rest of the 27 openings were Hampton Inn (10 properties) and Hampton Inn & Suites (13 properties).
In the US, the Hampton brand opened up new locations in 14 states, plus Washington, DC.  One of the openings is a new Denver business hotel, the Hampton Inn & Suites Denver Downtown-Convention Center, which is a joint operation by Homewood Suites by Hilton and Hampton Hotels.  Other US openings include locations in Daytona Beach, FL; Boulder, CO; West Amarillo and Houson, TX; Zion National Park in Springdale, UT; downtown Baton Rouge, LA; and Rochester, NY.
The total number of rooms opened by Hampton Hotels just this quarter alone is over 2,900, further solidifying Hampton's brand in both the US and globally and continuing its tradition of being one of the top franchises in the world.