Advertising With Google Boost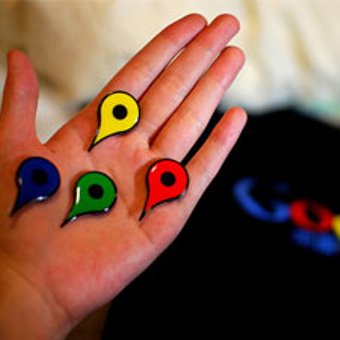 Google, a company that has formed itself from a simple search engine into an empire within the Internet community.
Google Boost is but one of the latest innovations from Google allowing for companies such as your hotel to market and advertise on a local level. Many people who search the Internet for information have a tendency to go to the "local" area on site search engines to find things in the neighborhood rather than a corporate identity that may be elsewhere.
Advertising with Google Boost can be a great benefit to your company.
Much research has gone into this program so that it can address the nearly 100% of consumers that go online to search hotel for example, for products or services in their own neighborhood. Pay-per-click is one function of Google's AdWords that make it appealing for advertising.
What Google Boost does is it enhances the business listing that customers find on Google Maps. The best thing is that this program doesn't require much maintenance so you can virtually set it up and just let it run.
A few of the many benefits to using Google Boost include: creation of ads from your Google Places account is simple and quick; ongoing site maintenance and management is unnecessary; you can track how effective the program is for your business and you pay only when people click on your ad, much like the same function in AdWords.
Your hotel's Google Boost ad will show up in the sponsored ad section on any given search results page. The keywords and location that were used in the customer's search will determine where within the section your ad will appear.
The more precise and alike they are, the more chances you have of being at the top.
To set up a Boost account, you do so through Google Places. It's easy: just enter an ad description, destination page (where you want the customers to land) and what categories you want to show up in on a search results page.
You also have a choice of budgets. When a results page comes up with the map of local businesses, yours will stand out as a blue pinpoint rather than red.
By advertising with Google Boost you will find your company has a wider coverage area than it has before. Local people can find you as well as international visitors.
You'll have the opportunity to share information with customers searching for you online. They will be able to view your business name and phone number(s), address and website and have the added advantage of including reviews and star ratings if you wish.
When you enter your description, just make sure that you enter short ones. Longer ones are considered spam and that is not advantageous for you.
The description cannot be more than 70 words and you must also provide a link to your Place page. This page is actually where you'll be able to track the results.
Advertising with Google Boost is advantageous to any company. You reach more people, on a broader scale, although it is considered "local" advertisements. It'll still be picked up on the search results page. Include the reviews for added measure and those new customers of yours will be positively impressed.