5 Ways to Drive More Traffic Using Social Media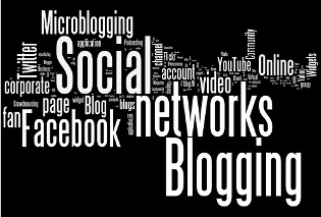 With the rapid progression of social media technology, marketing world seems to get easier to subdue. Many companies have their own Twitter and Facebook page to boost the sales.
Social media provides many advantages to business in the travel industry for example to build a community and promote some products. The more "likes" a Facebook page gains, the more opportunities the company has to get more customers/clients.
But, how to manage social media in order to get the full benefit from it?  Well, traffic is very important in this case. Traffic can develop networks. Once network is established, there will be a community that needs to be polished.
So, the first thing to do, to better your social media markeiting is figure out how to draw more traffic. Here are 5 tips for you try:
1.  Build the path
Google is like modern people's "god" that often offers solution to their problems when there is no one can help. So, the first thing to do is creating one thing that will be trusted by "god" so it can be assigned to help people. Create a page for your business, but choose the most relevant site. There are many social media sites available like Twitter, Facebook, LinkedIn, YouTube, etc. Google itself has the G+. Pick one, or two or three, as much as you want as long as you believe you can handle all of them and they can contribute to the development of your business.
2.  Be active
Being an active user on the social media channels will draw more organic search traffic. The theory says the more discussion and other activities related to your products, brands or services, the more relevancy and trustworthiness your business get from Google.
You have to create a schedule to regularly post some contents so there is no significant gap from one post to another. Post only valuable things that can draw discussion, comment or question from fans or followers.
If you do not have enough time to manage the sites by yourself, hire some social media manager to do the job. But make sure you get a competent social media manager, unless you want to submerge your own business.
3.  Take care of the content
Just like what has been mentioned before, post only important contents. A regular fresh content is a must so fans/followers will be interested to keep up the posts. Post some videos or photos sometimes. Let people to give responses to your posts and take time to provide feedbacks for them. Your brand will gain more popularity in Google when many people talk about it online.
4.  Encourage responses
Once you have posted something on your page, do not let it being ignored by fans/followers. The main key is be very careful before posting some contents. Make sure your posts are relevant. You can put some link back to your website on the contents you have posted.
Be honest and clear when telling people through social media sites. You can directly ask them to click on the link. But tell them why they should click on it. Tell about the benefit of clicking.
5.  Analyze what most people like
From the so many posts on the sites, you will figure out what kind of contents that most people like to click and shares. Departing from this knowledge, try to engage with such posts in the future. If you are a hotelier, post special offers regularly.
The more you share what most people like, the more intimate relationship you will have with your fans/followers.