5 Strong Reasons Why Mobile Compatible Site is Important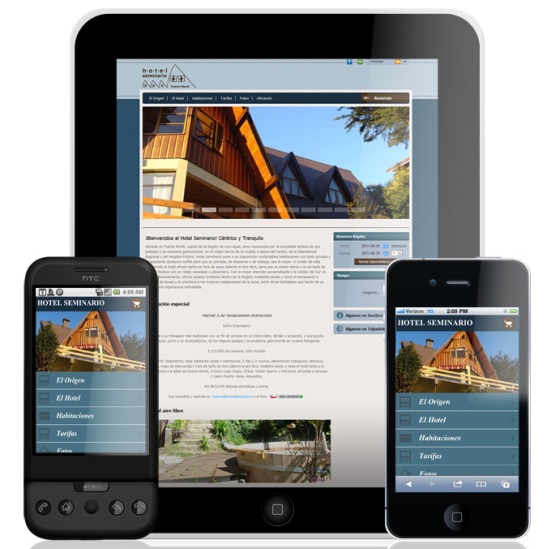 Business competition is getting tough in the year of 2012. With the recent economic condition hasn't showed any really significant sign to bounce back, it is very important to stay alert and be prepared for the worst.
One way to stay on the track is to keep updated with the development of technology that like it or not is growing very rapidly in the past few years. Even though the world lost genius man Steven Jobs last year, but it doesn't prevent the technology from advancing.
There is one thing you should consider if you run some hospitality business nowadays. Besides printing leaflet and putting advertisements on billboards, you should do more about the ad with the internet.
Surely, you already have a site that allows the people to take a look at the features of the hotel that will help them to consider whether to stay there or not. But it's not enough! People don't walk on the street with their laptops or PCs or tablets. It's the era of mobile internet.
So, have you got yourself a mobile compatible site? Obviously, the interface of laptops/PCs/tablets and smartphones is different. It means the display of your site will also be different. The point is you got to create a mobile compatible site this year to stay alive on the market.
Here we give you 5strong reasons why a mobile compatible site is completely vital.
1. Different screen size
Obviously, the screen of smartphones is smaller than laptops/PCs/tablets. The users will find it hard to find something on the corner of your site if they access it via their mobile phones.
2. Different loading time
By using smartphones, people can open a website faster than when they use laptops/PCs/tablets. Since the invention of internet, speed really matters for the users.
3. Different mobile search
The index of mobile search is different from the desktop version. You have smaller number of competitors to gain more traffic here.
4. People are easier to find location with mobile sites
When people go out for something and they suddenly feel hungry, they can just grab their smartphones to find the best restaurant somewhere near to their location. It is also the same with those who suddenly need a place to stay.
5. Mobile site allows people book more easily
People love simplicity. When they are about to book a hotel but they only have smartphones close to their hands, they will book hotels that look friendlier because of their display that has already compatible to their smartphones.