Increasing Opportunities Moves International Brands to Regional Russian Cities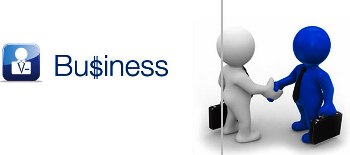 A panel discussion which is hosted by Hortwath HTL as the world's largest hotel consulting network to discuss about the Investment Opprtunities in Russia. There are 500k clubs in 37 regional cities with population of more than just 500 thousand.
The session of the discussion is led by Michael O'Hare who is the managing director of Hortwath HTL Russia and Hungary. The discussion also features Petr Chitipkhovyan who is the president of Ch Group. This discussion also invited Mike Collini as the panel speaker who is VP development, Turkey, eastern Europe and Russia for Hilton Worldwide, and the last is the CEO, LLC, AZIMUT hotels company, Alexander Gendelsman. International Brands have started implementing strategy aggressively to launch their brands and run their hotel business to regional of Russia. It joins AZIMUT which is a local Russian operator which has been active for similar length of time.
Michael Collini also said that this operator as a key strategic development for five years and the opportunity in the regional markets for Hampton by Hilton and Hilton Garden Inn Brands are quite big and promising. Petr Chitipakhovyan advises to the developers to know the importance to find the right local partner. He said that an investor as well as the hotel managers should have a local partner that understands the local market very well so it will have a good impact in selling the hotel. He also said that a brand should not rush into the regional which has already had international brands since the demand in the city was quite weak to brook with a new wave of bedrooms.
The other panelist, Michael O'Hare said that the success key of the hotel markets is in the primary destinations, St Petersburg and Moscow. In order to get the new market in all 37 regions, it is important to have flexible operator in order to sustain new bedrooms also to overcome the lack of food and beverages in the cities.