How to Keep Your Hotel Business Running Well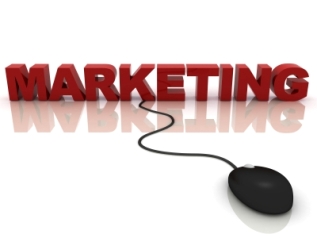 Hotels business is increasing everywhere in any interesting places this planet. An it has been really known that there will be a tight competition for hoteliers. However, people will only choose to stay on one good hotel only. So, if you want your hotel to be notice, then you have to have good management on your hotel business.
According to the hotel business expert, HeBS Digital, there are 10 things-to-do to make hoteliers have good management on their hotels.
First, you have to give a strong point to your Search Engine Marketing (SEM) campaign and also evaluate it. Nowadays, there are so many travelers prefer to check the hotel's info from internet rather than asking directly to travel agent. That is why good SEM strategy is needed because it will make your page be on the top list of Google, Yahoo or other search engine.
There are five points you need to consider to make a good SEM campaign. This strategy is They are:
Business vs Leisure travelers
We all know that there are two kinds of travelers who rent the hotels, business and leisure travelers. Note on what each group needs. Business travelers will not spend their time as much as what the leisure travelers do. Of course, you have to give both groups same treatment although they do not spend the same time in your hotels. Impress them with your service, so when they come back to the area where your hotels are, they have lots of possibilities to book again.
Weekdays vs Weekend stays
The number of travelers staying in hotels is going to increase in weekend rather than weekdays. Considering this fact, you need to manage the hotel bill as well as possible. By increasing the bill for hotels at weekend, you can have another income source.
Good marketing always deal with strong promotion. Do not stop to do promotion in any possible media such as internet, television, or even the printed media.
The usual length of stay (the average number)
Check the usual length of stay of the guests coming into your hotel. Check the reason, why they only stay there for such time. Count the average number of your visitors too. You need to evaluate the previous points if there are only few guests coming into your hotel.
Shift in the Average Daily Rate
By shifting in the average daily rate, you could understand what points you should repair in order to take more guests coming to your hotels.
The second step to make better business with your hotel is to audit your feeder markets. Why is it too important in a hotel business? The auditing process is very useful to make a better mapping on your SEM campaigns that you can meet your target.
Move to the third step, it is to evaluate current budget. By evaluating the current budget, the hoteliers can make comparison to the last year's impression share.
The fourth important step is to go international. Why is it a must for hoteliers? Well, we are now in the era of global market which means that each hotelier needs to face global competition not just the local one. For example, if you have good hotels in New York, you could target on native English countries such as Australia, UK, Canada and others.
Fifth, you can enter the SEM tablet competition. Technology plays important rule in giving each hotelier benefit. When tablet such as iPad are sold widely in the market, you need to make a plan to launch your SEM tablet campaign so people will now various hotels city you offer.
Sixth step is dealing with ad compatibility. Since the internet can be accessed from desktop, tablet and mobile, you can adjust the ad with such devices since each device has its own characteristic.
Seventh, try to cope with social network. After Twitter and Facebook, now you can open G+ account to connect with the real business. The benefit of making G+ account is that you can directly connect to your Adwords account.
The next step is to be in line with Google phone tracking. Google's Ad Rank calculation directly count the bill so advertisers could use phone to increase the ad rank and quality score.
Ninth, hoteliers need to analyze SEM conversion pipeline to comprehend the complete process of booking and identify SEM campaigns effectiveness. There are four things to analyze here, the booking initiated-to-booking rate, click-to-booking initiated rate, click through rate and conversion rate.
Last step is to compare the SEM conversion pipeline to the total website. It means that you need to come with the traffic. In this point as the hoteliers, you could understand whether this marketing campaign is effective or not and define the budget for another campaign for your city hotels.