Want Your Hotel to Go Viral? Here's How It Can!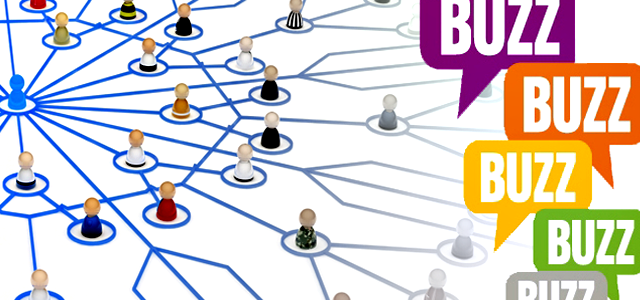 Viral content is the best way in the 21st Century to get the word out about a product or service. It's referred to as "viral" because of the rapid distribution of the marketing piece you have produced. The more clicks and shares you have on your content, the more viral it becomes.
"Pick me! Pick me!"
If your headline is humdrum, your following will be humdrum. Grab the reader's attention!!! A headline is the first thing that people see when they are cruising the web or doing a search for a product or service, so this is the key ingredient. Our first tip is to create a headline that is better than good, better than awesome, something that someone just cannot put down.
Who Are "They"?
Of course, when talking about tips for creating viral content, we need to make sure that you know who your audience is. If you direct a product at the wrong demographic, then it doesn't matter how good the headline is, you failed to address the right people in the first place. Make sure any marketing you do is worded in such a way that your target audience will understand it, become hooked by it, and will not be able to help themselves but to share it.
"Love it!" vs. "This makes me so mad!"
Emotion is the second greatest key to viral content. Challenge the reader to go beyond his or her normal range of thinking. Grab ahold and arouse the emotions. If you cannot make your reader fall so in love with what they are reading that their world will end if they don't get it or share, or if you cannot make your reader so mad about all that they had previously known before your truth is revealed, then you are not creating viral content. Knock down the myths of corporations! Grab the heartstrings of those romantics! Instill and stir up so many emotions in that one person you are targeting so that he or she absolutely must tell everyone about how wonderful you are and that anyone would be insane not to frequent your business!
What's In It for Me?
All right. You have that killer headline directed to the people you are targeting and converting them over to your cause with your emotional bombardment. The next tip we need to cover is that ever-present "What's in it for me?" attitude that so many people have. You absolutely must offer readers something of great value, or their interest will fly out the window. Keep the information fresh and engaging. By exceeding the audience's expectations, they will receive value beyond their wildest dreams.
"I Like That One!"
Not everybody is drawn to the same type of media. Some like to read articles, some like to watch videos, while others may like infographics, podcasts, or some sort of interactive content. Therefore, when you get ready to create your viral marketing pieces, make sure you create them in multiple formats so that you can reach the maximum amount of people with your game plan. Make written content easy to read by including lists and expert round-ups, for example. Break up text with rich media and make sure that the content is also scannable.
Be Useful!
This tip for creating viral content shows you how to make the content useful to the reader. Not only will the content provide an explanation to the reader, but it will also show exactly how to apply the overall concepts in their own lives. This goes hand-in-hand with the "what's in it for me" attitude. Now that they have the information you provided about your product or service, what are readers supposed to do next? Give them easy-to-follow, step-by-step instructions on how to find your website, for instance, or contact you by phone so that they can benefit from what you have to offer.
Don't Be a "Plain Jane"
Plain content does not a viral sensation make. You absolutely must be creative, and the more unique you can be, the better. By being your own easily and quickly recognized brand, you have the potential to explode across the social media landscape. It has been noted that there may be spikes in likes and shares if special characters are involved in the marketing. Granted, this plan doesn't fit every business model, in which case, we suggest being as creative as you can in the content that supports your business.
Look At This!
Don't fail straight out of the gate by making it difficult for people to share your content. Make sure to include widgets for all of the major social media outlets along with your content. By doing this, you make it as easy as clicking a button in order for your readers to share it with everyone they know.
Distribution
By all means, don't forget that YouTube isn't the only way to get a video out to the crowd. You could try Vimeo or Metacafe, for instance. Mobile apps are a terrific way to reach the people on the go.
You're Promoted!
Our last tip for creating viral content covers the total success of your endeavors. Once your marketing has gone viral, your promotions will come alive. Before that, don't forget that promotion is the initial step as well. Nothing will go viral if no one knows about it, after all. Contact your customers by email if at all possible so they know to keep an eye out for any new promotions, products, or services you may have in the future. Measure and monitor your success so you know exactly what is working for you. These ideas will give you the tools you need to pinpoint the tactics that work the best for you to maximize your exposure.