Social Media and Hotels Becoming Even More Intertwined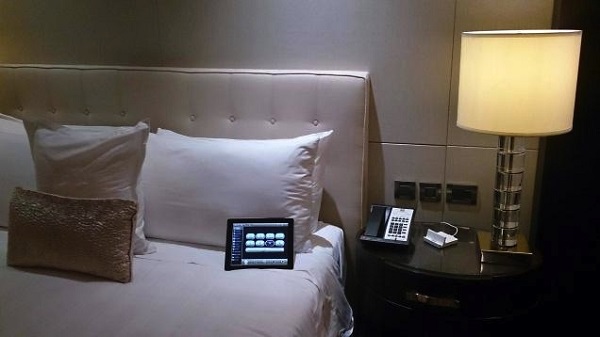 Not so many years ago, the most important detail when guests booked a stay at your hotel or resort might have been a private bathroom or air-conditioning. Fast forward to today's modern traveler and what comes high on the list of their important "must haves"? Most guests arrive with iPads and mobile phones, so for your hotel to have Internet access is vital. Nearly all hotels now offer WiFi in the public areas and/or bedrooms, but many hotels are now reaching out to new levels of technology to connect everybody and everything. Guests no longer worry too much if the bed is uncomfortable or the hotel service is good if they can't immediately post notifications and pictures, good and bad, all over social networks.
Hotels are now realizing that there is a huge gap in the market and just basic WiFi isn't enough anymore. Guests want to be able to control their whole holiday experience from the moment of booking, upon arrival, and while they are at their hotel on a more virtual level. If your guests and staff are communicating with old-fashioned desktop telephones for room service or to make contact with reception, why not think about following the example of one of the most virtually-aware hotels on the planet.
The Sol Wave House in Majorca has got it all sorted out, just use hash tags. The hotel's own virtual community, #SocialWave, can be logged onto with a Twitter account and guests can tweet to their hearts delight between each other on the hotel's network. In what is termed the "world's first Twitter hotel," a simple tweet will get the mini-bar filled quicker than the barman can say cheers. Guests can tweet #FillMyFridge and room service will be on its way.
The Sol Wave House has two dedicated Twitter concierges who are there to keep things moving in the real world and the virtual world. There are TwitterPartySuites where guests get special attention from the concierge, as well as TwitterPoolParty evenings where guests can meet the people they have been tweeting all week.
On another Spanish island, the Ushuaia Ibiza Beach Hotel has special Facebook Presence pillars, so a status update is always only a few steps away. Guests synchronize their Facebook profile to a slim wristband, swipe it across the sensor on the pillar, and his/her location and message is winging its way round the world. No more having to find a WiFi hotspot before guests can load those all-important photos. Another innovative idea at the Ushuaia Ibiza Beach Hotel is PayTouch. No longer do guests need to sign receipts for drinks or any other purchases; a fingerprint has made pen and paper almost obsolete in this particular hotel.
What are other hotel chains up to? The Radisson Edwardian hotels are offering late check-out if guests use Foursquare or Facebook Places to check in with. If guests share Twitter and Instagram posts, they can be rewarded with loyalty points by the Caesars chain. In Australia, Marriotts are taking on teenage concierges. The idea is that younger guests can connect via Twitter and Facebook to ask questions about where to go and what to do on their holiday. Hyatt Hotels have 24-hour customer service staff available at the press of a hash tag to attend to their every whim.
The word "concierge" brings to mind a smartly dressed, usually elderly, gentleman with a peaked cap and brass buttons on his uniform. A kindly soul who will open doors, carry suitcases, and knows the answer to any question asked of him. Now the definition of concierge is likely to include smart digital devices, with programs that can offer driving directions, flight arrivals and departures, what's on, and where-to-go tips.
If your hotel doesn't already have a social network page, get one fast. Many hotels now have their own pages and are always on the lookout for ways to make guests "like" them. Another way to increase bookings is to offer incentives. Whether these ideas are a bit of a gimmick or really make a difference remains to be seen, but don't let your hotel be the one that's lagging behind the latest craze in marketing ideas. In this fast-moving digital age, it will be the hotels with the latest technology that will get the bookings.