How to Take Instagram from a Social Media Site to a Marketing Megastar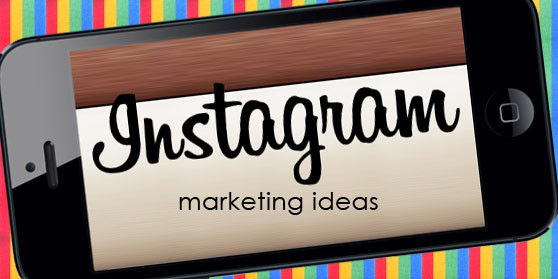 Social media has become one of the most common ways through which people find out about a certain brand. Travelers of the 21st Century want to find things out by word of mouth: chatting it up with their friends on Facebook or sharing pictures on Instagram. So you need to figure out how your property can best take advantage of this trend and how to get travelers to post Instagram pictures to your website and of your property.
Why are we even looking at this angle for marketing? Well, as far as social media branding goes, Instagram had the quickest growth in 2013. The platform has a tendency to be able to add growth to the community and it's positively one of the best ways for the every single user to create content that can be used on your own site. This is a definite advantage.
Better Your Brand's Image
Enhancing your property's presence online with photos from people who have actually stayed at your establishment is a huge plus over using stock photos. This gives other potential guests a sense of trust in your company. Visualization is one of the greatest ways to impact the behavior of people.
Build Your Own Videos
Video is an easy way to keep someone's attention once they have landed on your website. Why not take a bunch of Instagram photos shot on your property, gather them together in one place and turn them into a video? Many major companies have already done this, including Lexus. These videos are easily share-able on social media sites, and are easy to send along via smartphone to friends and family. And they're pretty easy to make, too, on sites like Vimeo.
Create Advertisements with Instagram
One way to get travelers to post Instagram pictures is to offer them something for using their photos in advertising. The added plus, part of the terms and conditions that Instagram offers its users, is that any picture that has been posted online via Instagram is fair game. Meaning that the people who shoot and post on Instagram have given up their rights to the photos. You can use any of them without worrying about copyright laws. The "something" you can give these wonderful marketing assistants (Instagram users) can be as simple as including their username as a photo credit.
Instant Market
Instagram's name says it all: People immediately post what they see. Make a game out of it in order to get even more people to post and market/advertise your property. Some other ideas on how your brand can benefit from social media is to sponsor a campaign for a charity or have a Facebook competition. You can have people enter via Instagram by uploading their images using a hashtag that you can single out. For instance, say you wanted to offer a free two-night stay, have the community post with #free2night and include your brand's name in the hashtag. Logistics can scan the web for the hashtag signature and you can search for your winner that way all while using the images for marketing and advertising. If you supported a heart charity with an event, the Instagram users could use #heartcharity and include the event in the hashtag signature. These kinds of ideas could light up social media like fire.
When you want to get word out quickly and in a very conspicuous fashion, make use of the social media frenzy that runs many lives in our society. There are ways that you can get travelers to post Instagram pictures that can benefit your business in a highly welcomed fashion. These ideas can surely bring you even more success!